Geronimo Trail Guest Ranch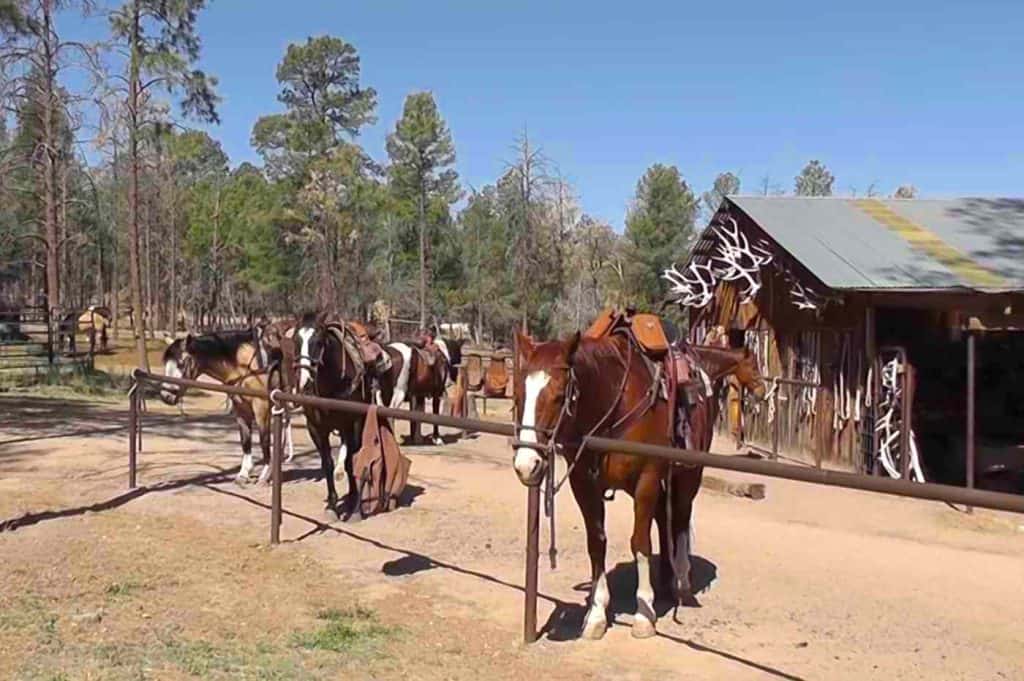 $$$
Book early! The Ranch is fully booked for 2023, now taking reservations for 2024.
Reservations are available mid-March through early November.
Guests spend 3 (minimum) to 5 (maximum) nights enjoying unlimited horseback riding through the spectacular scenery of the Gila National Forest.
Three delicious meals a day are included. Dietary accommodations are available upon request. Coffee and hot water for tea are available starting at 7am. Cabin amenities include fresh-baked cookies, bottled water and a propane fireplace.
Guests must be in excellent physical health with good balance and appropriate stamina and strength. Guest weight limit is 220 pounds.
Due to the rough, rocky, mountainous terrain and remote location, all rides are walk only. Riders will view thousand-year-old Mimbres cliff dwellings, pictographs and pottery shards. Other activities and entertainment at the ranch include campfires, s'mores, board games, and Western movies.